It's that special time of the month again folks. The Stamps Slam Jam is upon us.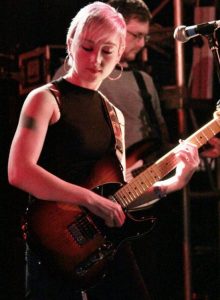 As per usual everyone is welcome to get involved. all standards and genres welcome. Solo, duo or bands.
PA, drums guitar and bass amps provided.
We are proud to welcome this weeks special guest Katy McGrath.
Currently rocking three bands, Sheepy, Snakes Everywhere and Tonal Select, Katy will be performing a set of entirely original tunes for us.
Not to be missed.