It's that time of the month again! The Burning Sky host August's Slam Jam from 6.30pm.
We say it every time but this one is expected to be even more busy than usual.
There have already been a few enquiries about bands and solo acts looking to do a turn.
As always all genres and standards most welcome. Let the band know early on the night and we'll get you up. All, mics, amps, drums and guitars provided.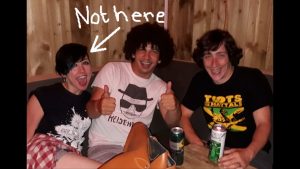 This month's featured guest to finish off the night is two thirds of SHEEPY. Those who were at this year's Shigpit in the Woods festival will have seen them perform a blistering set with Katy McGrath on bass and vocals. With Katy out of town Ollie and Luke will be doing a 30 minute set of original songs.
Heavily influenced by Grunge and Punk Rock it will no doubt be another lively set.