After the massive success of December's Slam Jam it's back in 2019 to pick up where we left off!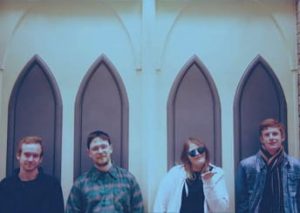 Our special guests this Sunday are the fabulous Irene & the Disappointments with their first Stamps show since April.
Formed in 2014 Lauren and John, they released their debut album "About The Walls" in 2015. Joined by drummer Dan and Bassist Andy, they played their biggest gig to date at Liverpool Sound City festival in 2016.
Their second album "So Long Sweet Lime" was released April 2018. Their sound is defined by compelling vocal delivery, ethereal swirling guitar sounds brought together by a solid rhythm section. New year, new tunes??
So make sure you let us know early this Sunday if you want to take part.
As ever all genres and standards most welcome.