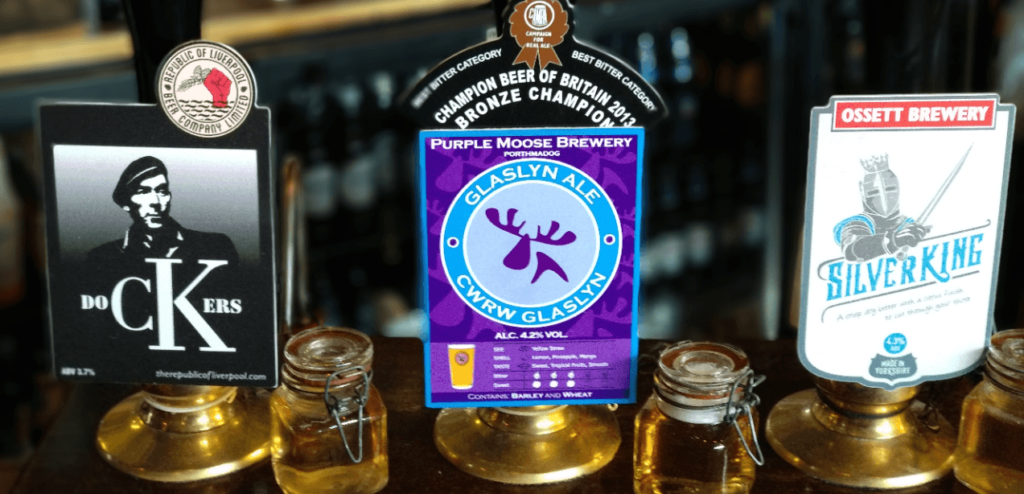 Here at Stamps, we're passionate about cask ale. Over the years we've had literally 1000's of different beer on from both small and large breweries.
Since opening Stamps Brewery, we have one of our six hand pumps reserved for our own brew and rotate the other five with a mixture of beers.
In the cellar this week
Updated 22/01/20 (in no particular order)
Mail Train – Stamps Brewery
1st Class – Stamps Brewery
Citra – Oakham
Wainright
Oracle – Salopian
Sunset – Cross Bay
Halo – Cross Bay
Crop Circle – Hop Back
Barnsley Bitter – Acorn Brewery
Trelawny – St Austells
Hophead – Darkstar
Plum Porter – Titanic
Guzzler – York Brewery
And many more to come!!!!
If you have any suggestions or recommendation for beers you'd like on, get in touch and we'll see what we can do!