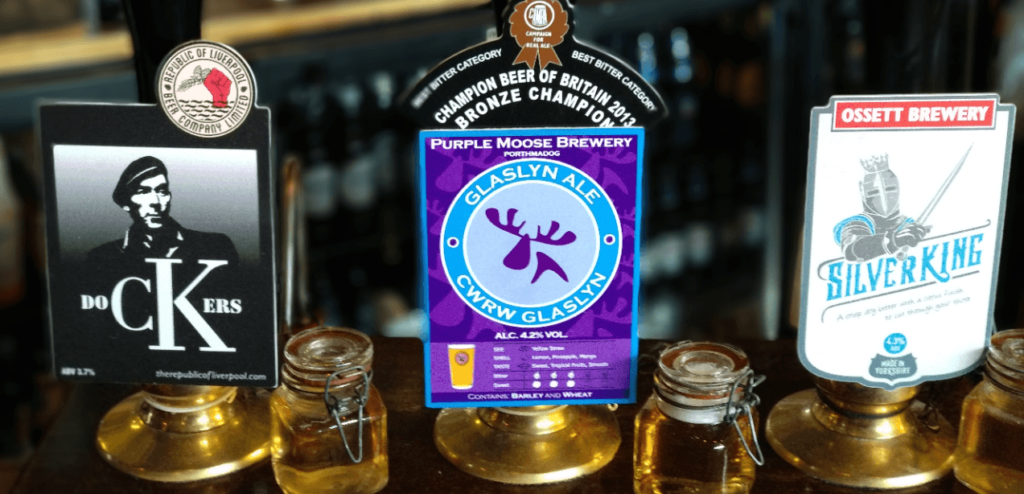 Here at Stamps, we're passionate about cask ale. Over the years we've had literally 1000's of different beer on from both small and large breweries.
Since opening Stamps Brewery, we have one of our six hand pumps reserved for our own brew and rotate the other five with a mixture of beers.
In the cellar this week
Updated 19/02/20 (in no particular order)
Submarina – Stamps Brewery
Dockers – The Republic of Liverpool
Bitter & Twisted – Harviestoun
Jarl – Fyne Ales
Hophead – Darkstar
Guzzler – York Brewery
Snowdonia –  Purple Moose
Plum Porter – Titanic
Dizzy Blonde
And many more to come!!!!
If you have any suggestions or recommendation for beers you'd like on, get in touch and we'll see what we can do!