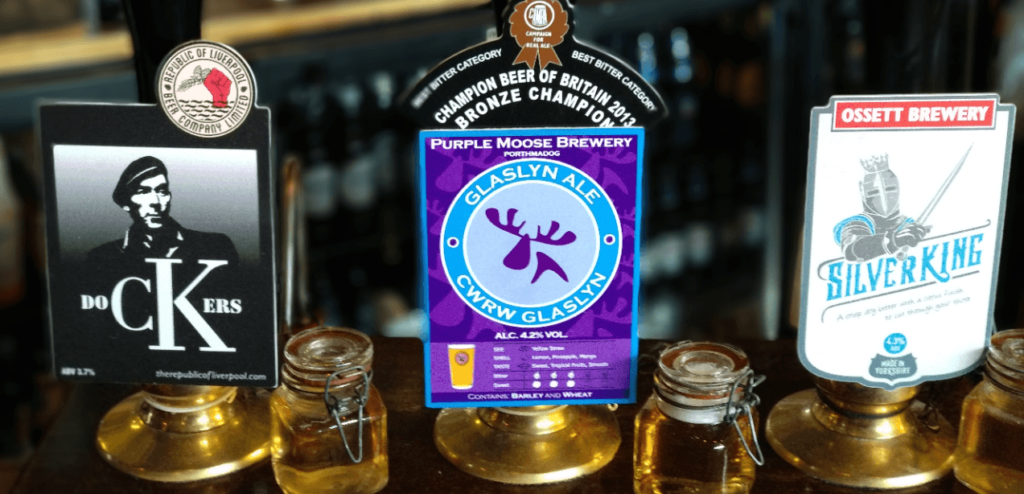 Here at Stamps, we're passionate about cask ale. Over the years we've had literally 1000's of different beer on from both small and large breweries.
Since opening Stamps Brewery, we have one of our six hand pumps reserved for our own brew and rotate the other five with a mixture of beers.
In the cellar this week
Updated 20/11/19 (in no particular order)
Blond Moment – Stamps Brewery
Submarine – Stamps Brewery
Wainright
Premium – Slaters
Snowdonia – Purple Moose
White Rat – Osset
Betty Stogs – Skinners
Exmoor Gold
American Pale Ale – Darkstar
Crusader – Milestone
Honey Porter – Milestone
Zenith – Crossbay
Hale – Crosbybay
And many more to come!!!!
If you have any suggestions or recommendation for beers you'd like on, get in touch and we'll see what we can do!